Is foundation repair expensive, and are those repairs worth it? These are fair questions for homeowners to ask as you don't want to invest in home fixes that aren't really worth their cost, but also don't want to overlook needed repairs simply because they seem a  bit steep in price!
Foundation crack repair might only cost a few hundred dollars while underpinning might run $700 to $1000 per pin needed. House leveling is often less than $1000 but might also require underpinning along with those leveling services.
Note that these are just averages and don't represent your final costs, which will vary according to your home's condition and area pricing. You might also need additional services to your property to protect the home's foundation, including waterproofing or property grading; these services will add to your final costs.
To ensure you're keeping your home's foundation in good condition, note a bit of added information about foundation repair costs and why you shouldn't ignore needed foundation fixes. Be sure to discuss this information with a foundation repair contractor near you, so you know the right choice for your property!
Is Foundation Repair Expensive?
Since the word "expensive" is relative to everyone's home improvement budget, you might note some typical pricing for various foundation repair methods. You can then get a more precise quote from a foundation repair contractor near you, and know what to expect by way of repair costs for your property.
Foundation crack repair costs
Polyurethane injections are typically used to repair minor foundation cracks. These injections expand and harden, filling in the crack and providing added support for the concrete around it so that the crack doesn't grow and spread.
Foundation injections might cost a few hundred dollars per visit, but note that the materials will break down over time, usually lasting about 5 to 10 years. In turn, you'll need to have the work repeated; however, keeping up with crack filling can maintain the foundation, keeping it strong and stable and avoiding future damage.
Underpinning foundation repair
Underpinning refers to large helical piers or steel pins inserted into the ground, either around the outside edges of a crumbled foundation or, for concrete slab foundations, underneath that concrete. These pins have brackets at the top; those brackets are attached to the home's foundation, providing added support and keeping that foundation in place. Underpinning is also used to replace damaged piers for a pier and beam foundation.
Helical piers don't provide as much support as their steel pin counterparts and are often used for lighter structures such as porches and smaller homes. Helical piers might cost $300 to $600 each, while steel pins often range from $700 to $1000 each.
Your overall foundation underpinning costs depend on how many pins or piers are needed for your home. Underpinning usually lasts for decades if not indefinitely, making it an excellent investment in your property no matter the costs.
House leveling average costs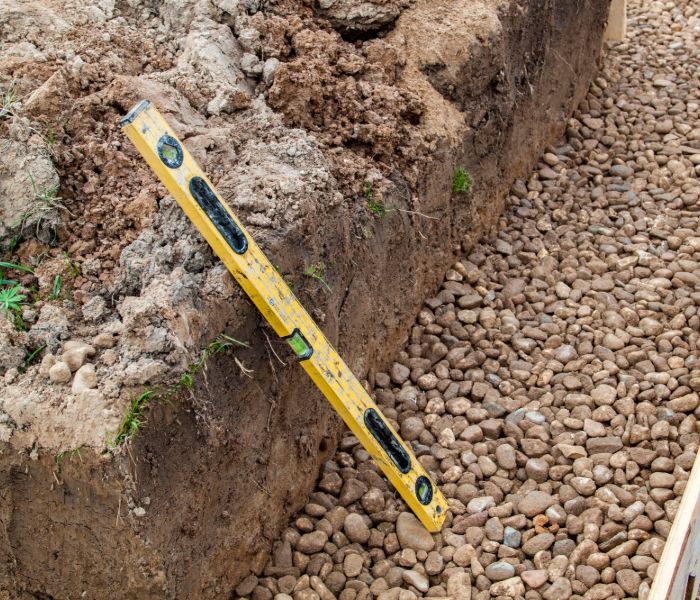 House leveling is needed for settled and sunken homes and especially those at risk of continued sinking. During house leveling, a special slurry is injected under the sunken areas while hydraulic equipment lifts the structure back into position. That slurry then dries and hardens, providing added support for the foundation and keeping it in place over the years.
House leveling itself might cost from $500 to $1500, but if the foundation is severely cracked and damaged, underpinning might also be needed. Your total costs will then depend on how many pins are needed to keep your home in good condition.
Added foundation services and their costs
Along with foundation crack repair, underpinning, and house leveling, your property might need waterproofing, grading, sump pump installation, or other services designed to protect a foundation from damage. Since foundation concrete absorbs water and then softens and cracks, various waterproofing options are often needed to keep that concrete dry and strong over the years.
Grading and other options for directing water away from the property also protect a foundation from damage. These services add to your foundation repair costs accordingly but are also an excellent investment in protecting your home from damage.
Investing in Foundation Repairs
 Since foundation repairs are often a costly expense for homeowners, you might wonder if those repairs are worth it and if you can safely live in a home with a damaged foundation. While only a foundation inspection contractor can tell you the overall condition of your home, you might note some cautions against ignoring or putting off needed foundation repair.
While a structure with a damaged foundation is not likely to outright collapse like a house of cards, extreme foundation damage can mean cracked ceiling tiles and bowing basement walls. These can eventually crack and then crumble or collapse, risking injury and damage to anyone and anything in the vicinity.

Foundation cracks let in moisture that risks structural framing wood rot, mold growth, and pest infestation. Mold and pests are both hazardous to your health! Structural damage also increases the risk of cracked walls and ceilings and other costly repairs.

As a home settles and sinks, it pulls on materials and surfaces. In turn, a sunken home might suffer roof cracks, buckled floors, and even plumbing damage as pipes are pulled out of position. These fixes cannot simply be ignored and only get worse the longer they're put off!

A settling foundation can also mean cracked walls, baseboards, and crown molding pulling away from the wall, popped drywall nails, and gaps in corners of the room. While this damage is not necessarily unsafe, it is unsightly and bothersome to a home's occupants.

 

Settling can also pull window frames and door jambs out of position so that windows and doors stick, and doors open on their own. You might also struggle to secure window and door locks properly.
A homeowner should also remember that a damaged foundation can affect the home's overall value. The longer you ignore foundation cracks and other damage, the more impact on your home's value, making it harder to sell that home. Lower values also mean less equity, which can affect your financial portfolio and translate to less money in your pocket if you manage to sell the home sometime in the future.
Why Is Foundation Repair So Expensive?
There are a few reasons why foundation repair is more expensive than many other home repair projects. One reason is that it often requires lots of materials to fix a foundation, including copious amounts of polyurethane injections or house leveling slurries. Pins and piers are also large and dense, and expensive to produce, making them costly to use for your needed repairs.
Foundation repair is also a very labor-intensive job. While a repair contractor uses heavy-duty equipment to dig up soil around a home and lift it into position where needed, he or she will still need to set and install pins, mix up house leveling slurry, and handle other such tasks manually.
Accurate, professional foundation repair also requires a tremendous amount of training, skill, and know-how. A repair contractor needs to assess the foundation accurately, ensuring no damage deep in the concrete or along piers and beams is overlooked. A repair contractor will also need to ensure a sunken home is lifted to a level and even position, using accurate measurements and metrics.
None of this work is done by simply "eyeballing" the home or the repair work! When you invest in foundation repairs, you're not only paying for the work and materials but also for the experience and expertise of your repair contractor.
Buying Properties That Need Foundation Repairs
Whether you should buy a home with a damaged foundation will depend on a number of factors, including the extent of secondary damage such as wall cracks and mold growth, and if the home offers other details you want in a property. For instance, a contractor might quote you between $5000 and $6000 for repair costs; if the seller has lowered their asking price to compensate, and the home offers other features you need, it might be worth purchasing that property and making those repairs.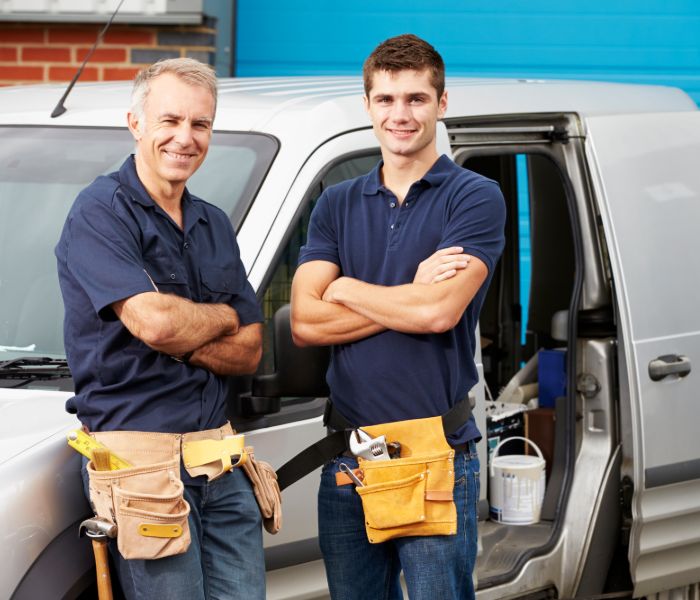 If the home has already had foundation repairs, don't assume that it's a poor purchasing decision or that the foundation is still somehow weak and unstable! Underpinning and house leveling especially are known to last for decades, if not indefinitely, so you might not face future repair costs for a home that's already undergone repairs.
A potential homebuyer might also consider if the current owner has made other changes needed to protect the foundation from future damage. As an example, have they waterproofed the basement walls, installed a French drain system, or improved the property's slope or grade? These simple steps can keep a foundation strong and protect those repairs for many years to come.
Nashville Foundation Repair & Waterproofing is happy to bring this information to our readers and hopefully it answered the question, is foundation repair expensive. If you're in the area and need more information about house leveling, underpinning, or other repair options, don't hesitate to contact our Nashville foundation repair contractors. We offer FREE consultations and guarantee our work in writing. For more information, give us a call today.